John Tesh
MONDAY to FRIDAY -- 05:00 AM - 09:00 AM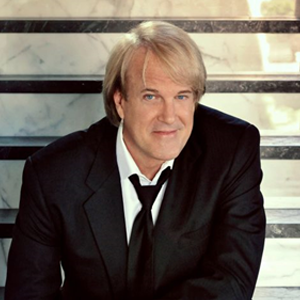 Six music Emmys, two Grammy nominations, three gold records, seven Public Television specials and 8 million records sold. After more than three decades as an international entertainer, John Tesh's recording and live concert career continues to thrive today.
Whether at the solo piano, with a 12-piece 'big band' or an 80- piece orchestra, Tesh's ability to create a unique journey for concert fans with music and storytelling has taken him from the Red Rocks Amphitheater and the Coliseum in Rome to Carnegie Hall and The Kennedy Center.
Twenty five years and 50 plus recordings into his multi-faceted, ever-evolving musical and broadcast career, John Tesh's highly successful and varied career path also includes a string of #1 radio hits, a Keyboard Magazine Performance award, 12 years as an investigative journalist for the CBS TV Network, a 10-year run as anchor on Entertainment Tonight, broadcast host and music composer for the Barcelona and Atlanta Olympic Games, and the unique distinction of composing what critics have hailed as "The greatest sports theme song in television history," the NBC SPORTS' NBA Basketball Theme.
Listen weekdays on 1047 The Bridge from 5am until 9am.